For the "fair field" of Wales how about a fairly priced, premium dining experience for all of your events in Maesteg. Yes, here at Hog Roast Maesteg we deal in only the most exquisite roast catering for the best events in Maesteg – and they are usually the best precisely because we are there! Our roast delights and stylish menus help to pull together events into something even more spectacular; our authentic hog roast puts a bow on your most special occasions with its culinary brilliance, stylish display, and of course delicious tender tastes and golden crisp roast textures. It isn't event dining without Hog Roast Maesteg to put the "event" into your dining experience!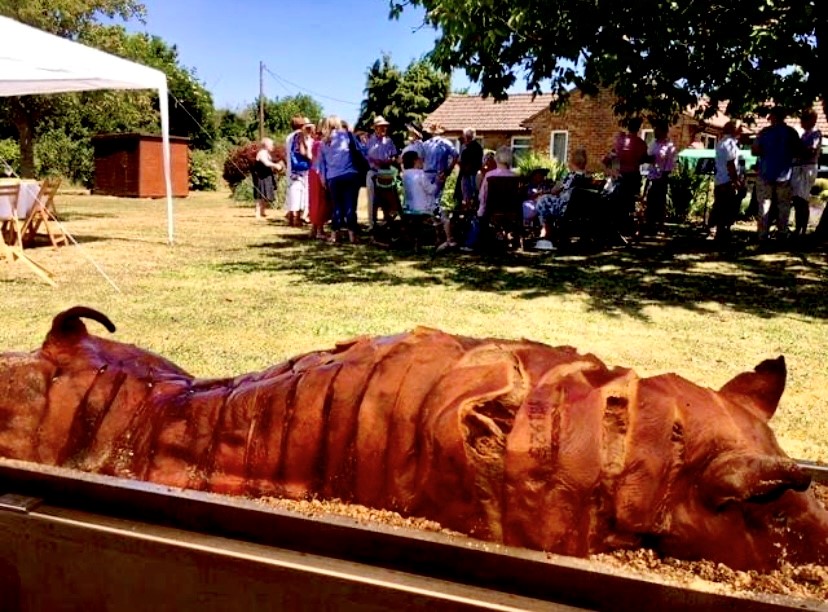 Our catering services offer customers a unique dining service for their biggest occasions in life. We know that for events everything requires that little bit extra – that 'x factor' that puts a stamp on the event and helps to appropriately ring in your celebration or event in the way it deserves. That is why we have dedicated ourselves to the authentic hog roast dining experience for events in Maesteg. With this most exquisite and stylish of culinary practices events are furnished with a novel experience, one that brings more to the day than just dinner on a plate. It's the perfect addition to any event, and it could be yours today with just a call to Hog Roast Maesteg today.
Specialist Event Catering With Hog Roast Maesteg
For your biggest occasions in life you need Hog Roast Maesteg for your catering. Our services are designed for quality in quantity, ensuring that even with hundreds of guests are in attendance not only are all well cared for and fed, but that their dining experience is also of an extremely high quality too. For over twenty years now Hog Roast Maesteg have dealt exclusively in top quality dining experiences for all of our customers; we are here to ensure that your day is the very best it can be through our stylish, professional service and exquisite menu options.
Whether it is a wedding, a corporate event, an anniversary dinner, birthday, neighbourhood event or otherwise, Hog Roast Maesteg have the means to bring your day up several notches.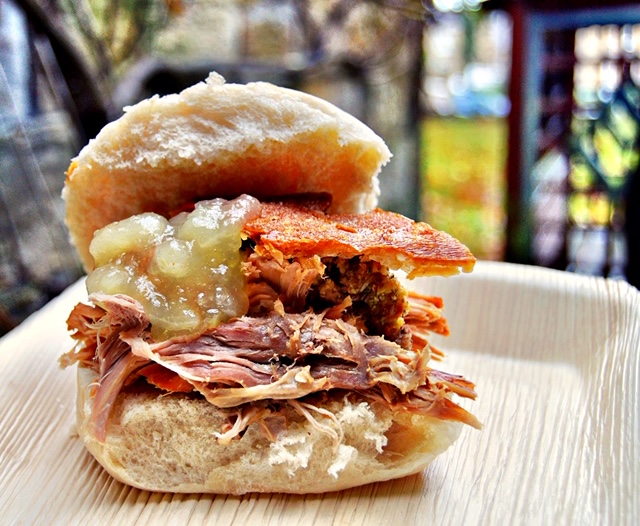 Enjoy a menu of your choosing with a service style to match your event, and then simply sit back and enjoy as the Hog Roast Maesteg . chef team whisk you away on a new taste journey.
When working with our team you will always find warm and welcoming service that is also efficient and highly professional. We love the hands on approach at Hog Roast Maesteg, incorporating our customers into the process for as much as they wish to be, ensuring always that they are getting all that they want every step of the way. There is little need to compromise when working with Hog Roast Maesteg either. Our services are priced fairly and flexibly to your budget, all without limiting you on quality at any point. It's better dining for your money and your time.
Fresh Meats Cooked To Perfection
As might well be gleamed from our name, Hog Roast Maesteg are of course a premium hog roast caterer. For us the hog roast isn't just a dish, it is an all-round dining experience that puts so much more into the day. The traditional spit roast style of hog roast cooking dates back centuries where it has been enjoyed all across the globe specifically for events and celebrations. It's brilliance is no less now that it was hundreds of years ago as our state-of-the-art mobile roasting machines recreate the classic spit roast spectacle, turning and cooking your meat for hours over hot flames for all to see. It's aromatic, fiery, and quite a wondrous display in its own right.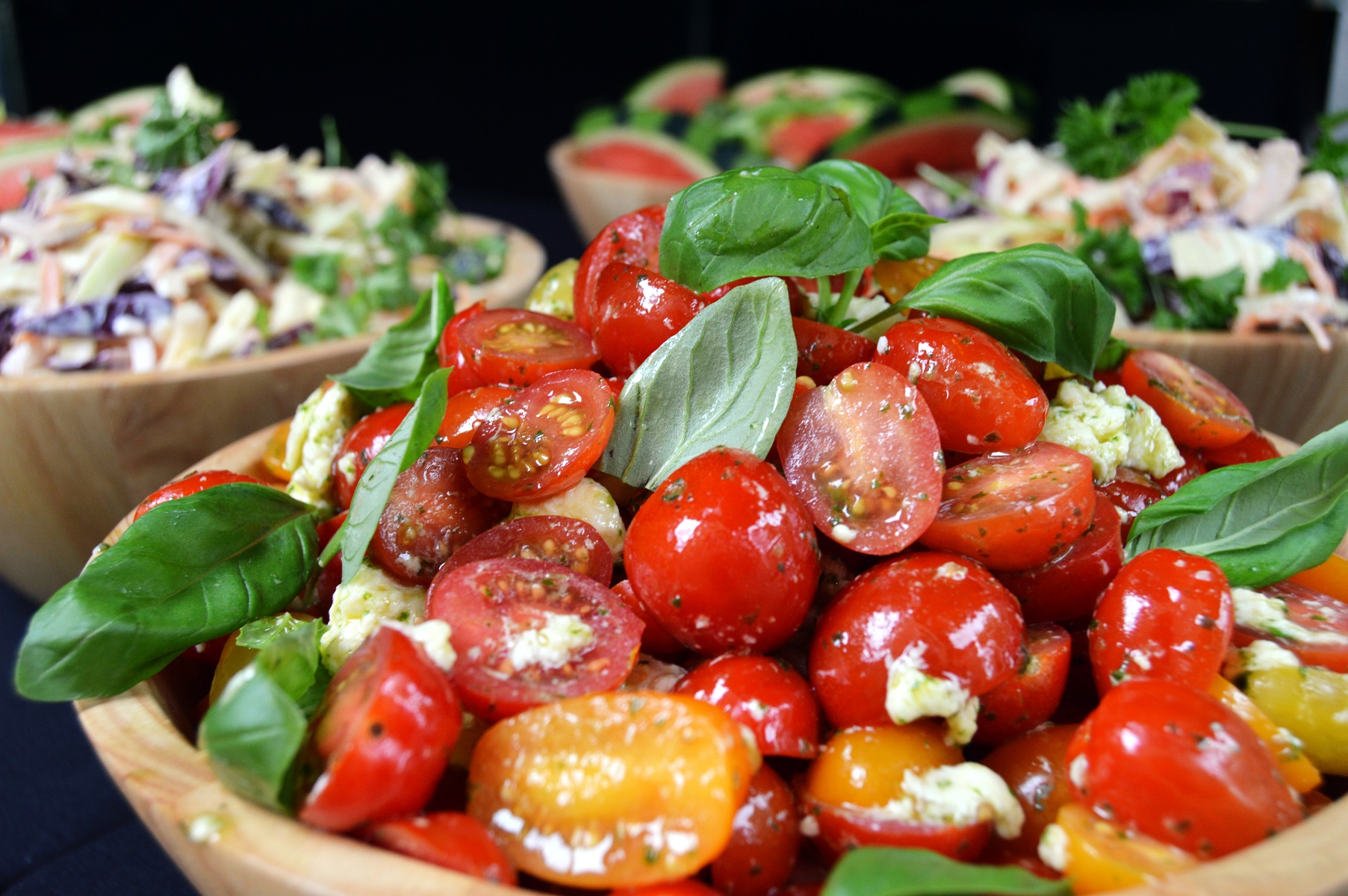 Thanks to our machines we can cook in this style anywhere on the road, indoors or out. These machines are also versatile to allow us to cook many other meats and foods all at once as well meaning that your event can have a full feast of the best roasted and grilled delights.
We cook and prepare all of our foods fresh on site at your event too to ensure even better tastes. Since we source from top end local farms and vendors we always want to get the best out of our premium grade meats, and that means serving them at their maximum potential straight from the roaster to your plate.
Along with your roast hogs, beefs, lambs, chickens, etc your event can enjoy fresh salads, delicious veggie and vegan delights, potatoes prepared every which way, your barbecued favourites with our homemade gourmet twist, vibrant platters, American style barbecue, and of course the cherry on top with our favourite creamy, chocolatey, and savoury desserts.
Catering doesn't get any better in Maesteg, so get calling Hog Roast Maesteg today for your next event!